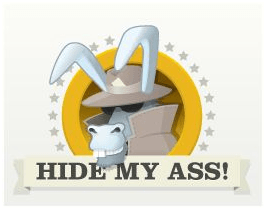 Based in the UK, HideMyAss VPN, otherwise known as HMA has the largest network of servers among all the VPN providers in the world, including, as they say, in Iran and China. For this and more reasons, many people who want to access restricted content trust this VPN and subscribe to it. But is it as good as they say it is? That is what we will try to find out in this HideMyAss VPN review. If it gets the job done and it keeps you anonymous when you are online, then it must be good. However, VPNs come with more features than just these two.
Speed and performance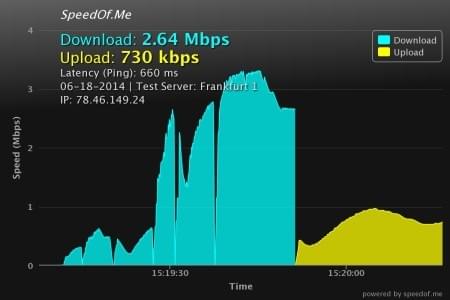 What is the HideMyAss VPN speed? It is high. With more than 800 servers spread over many countries in the world, coupled with the British hunger and touch for perfection, you are assured of high performance and speed. As we found out when we tried this one out, we downloaded torrents at almost the same speed that we downloaded MP3 songs, very fast. Streaming HD movies was no problem at all.
Speed will differ slightly on what servers you use to test the VPN. However, while the VPN connection will slow things a bit but then, connection should be workable. And that is what you get with the HideMyAss VPN. Depending on how many users are on the server that you are using, the speed can be high or low. However, you can try load balancing so that whenever the server you are on slows down, you can be automatically switched to one that is less busy and enjoy faster speeds. Usually, the download or upload speed that you can coax from a server depends on you entirely. Some of the fastest HideMyAss VPN servers are in Ghana, Rwanda, Syria, UAE, Latvia and Kenya to name but just a few countries. Remember, they have servers in 151 countries.
HideMyAss! VPN security and privacy
You will be secure, when you are surfing from home and away from home too. Even if you are using public networks in cafes and airports, you will still be safe. HideMyAss VPN security is assured using three protocols – PTPP, OpenVPN and L2TP, and you are allowed to switch from one protocol to another. Apart from the PTPP, which uses the 128-bit encryption for security, the other two use 256-bit encryption.
What about their logging policy? By 2015, HideMyAss was logging several details about the users. One of them is date the user logged in to the VPN, time as well as place that they logged in from. It would also log the IP address that you used and the amount of data that you uploaded or downloaded. However, it did not log any data on the sites that you visited. All the logged data was held for three months and then they would release it. However, lately, this could have changed and anyway, most other VPN services do log in some details too.
HideMyAss VPN Price

If you get the best in the market, you definitely think that you will pay highest, but that is not the case with HideMyAss VPN. You will find the prices very affordable and the best thing yet is that from time to time, they do offer great discounts. For example, in the summer of 2015 ending August 31, they were offering the annual package at $4.99 per month. The same pricing goes on to date. Just as many other VPNs in the market, HideMyAss VPN price comes in three, depending on which one of the available three packages you choose. The monthly package will cost you $9.99, the six-month package will cost you $6.66 per month and the one-year package will cost you $4.99. As you will see when you compare with other VPNs in the market, you will see that most of them charge anything from $10 upwards for the monthly package. Their packages have been named Kick Ass for the monthly one, Smart Ass for the yearly package and Half Ass for the half-year package.
Is there a free trial? Well, not exactly, but they do offer a 30 day money back guarantee. If you do not think this VPN is what you are looking for after using it a few days, you can claim your full refund back within 30 days.
Customer support
When we visited their website, we did not see any telephone numbers, so we will assume there is no telephone support. However, there is instant chat and the moment you visit their website, you will be prompted to chat with them.
On their website, there is a lot of information about how to set up your VPN, how to use bulk accounts on HMA! And so many more. You will also find useful articles and in fact, you might not even need to contact customer support.
Pros
You can connect more than two devices on the network at the same time through the HMA bulk account
Has many servers in different spots in many countries
30-day money back guarantee
You will not be restricted on the bandwidth usage
Great prices, lower than other VPN providers
Discounts on offer though not always
More than 800 servers in more than 150 countries and increasing
Instant chat for customer support
Great speeds with a difference of 2% only when using internet without VPN
Cons
Logs many details according to the legal requirements of the UK and keeps them for three months.
Our verdict
Amazing speeds, fast connection, is usable on different technologies like android, windows, iOS and more, you are assured of security and privacy as you surf the web. Again, they have a great website that serves everything you may need to know right on the home page. If you like an effective service, this is it. For the discounted price for all packages, you are going to enjoy working with this VPN and the good thing is that it does what it is expected to do. Even with the legal requirement in the UK that some details be logged, the HideMyAss VPN security is assured and your details cannot be released to any third party out of the law.