(Last Updated On: March 21, 2016)
Maybe you have learned that websites like Facebook, Twitter, Youtube, Google are banned in China and the best way to access the sites is to use a VPN (click here to check what is a VPN?).
Actually besides these sites, there are a large number of other sites that we normally use are also blocked in China. Even some apps like Dropbox, Google Play, are also censored in China.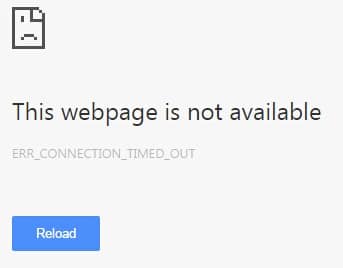 In this post we will will give you a list of all major websites blocked in china, which currently, do not work behind the Great Firewall of China.
The list of websites blocked in China
Below is a list of the most famous websites which are restricted in China:
Social
Twitter, Facebook, Instagram, Google, Google+, Blogspot, Flickr, WordPress.com, Tumblr, Soundcloud, Hootsuite
Media
New York Times, Bloomberg, Reuters, BBC Chinese, WSJ, YouTube, Netflix, Vimeo, Dailymotion, LiveLeak, Break, Crackle, Wikipedia, Wikileaks
Search engines
Google, DuckDuckGo, Yahoo
Apps
Google Play, Line, KaKao Talk, TalkBox
Work tools
Google Drive, Google Docs, Google Translate, Google Calendar, Google Groups, Dropbox, Slideshare, Gmail, Archive.org, Dropbox, ShutterStock, iStockPhotos, WayBackMachine, Scribd, Xing, lot of VPN sites.
Porn
All major sites all blocked (We can confirm that this kind of sites will never be allowed in China)
Please note that the situation are changing all the time. The Chinese authorities decide to block or unblock some sites based on their needs. For example, China has let some websites like LinkedIn come back online and accessible in the country.
How To Check If A Website Is Blocked In China
If the sites you are using are not in the above list. Just insert the domain name into the search box on http://www.blockedinchina.net/, you can check the website in real-time to see if it is accessible from China.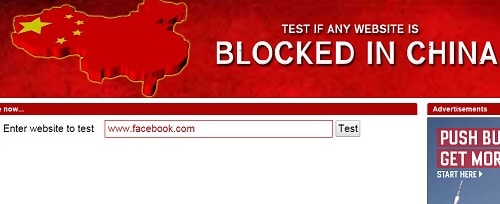 Why these sites are blocked in China?
Chinese authorities have long exerted tight control over Internet access on the mainland China. These sites are banned in China because they are considered by the Chinese authorities violating the Chinese law or distribute harmful and sensitive information.
How to access blocked websites in China
The most effective way to access these blocking services is to use a VPN service (Virtual private networks). A VPN functions by establishing a dedicated, encrypted connection between your computer and the website or service you wants to use, which allow people visit blocked sites in China and protect their privacy at the same time.
Is it legal to use a VPN in China?
There isn't any definite rules and regulations about the use of VPN in China. As many domestic and international companies in China rely on VPN to do business, and many Chinese Chinese citizens also use VPN to connect with the outside world. The government just turns a blind eye to the widely use of VPN in China. But as long as you do not touch politic issues, you will always be free of trouble.
Does VPN work well in China?
There are many VPN services out there, only some of them work well in China. There are always several reliable and fast VPN providers there.
It is an online tech war between the Chinese Internet authorities and the VPN companies. When there is any connection problem caused by the Great Firewall, these companies can always fix the problmes usually within 24 hours. Some VPN providers focus on Chinese market and have large numbers of users in China. They can always keep their VPN services working well in the country.
Best VPN for China
I live in Beijing and have tested a dozen of VPN services in last 2 years. I created a post to help travelers and expats in China to find the best VPN that work well in China. Check my reviews of the best VPN services in China here.